×
Pahrump - Snowbird's Paradise
×
Visit Pahrump, Nevada
Video by THS Visuals Motion Pictures
Pahrump, Nevada is easy to reach and hard to forget. It's an hour west of Las Vegas, a city so famous it needs no introduction, and an hour east of Death Valley National Park, a place known for extremes. Pahrump truly is the heart of the desert and the perfect place to enjoy the best of southern Nevada. Pahrump is home to big attractions and events. There's more to do here than you may think.  
×
×
×
×
×
Picasa 2.7
×
×
×
×
×
×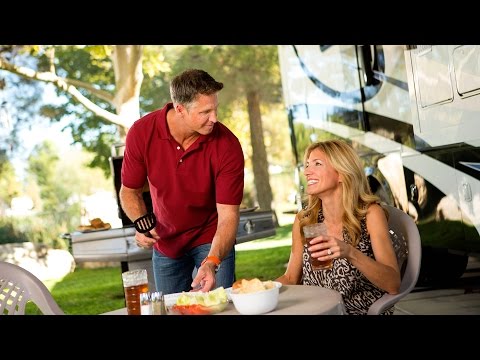 By Amy Demuth
Pahrump might not be on the top of your must visit list, that is until now. While you often read that destinations have "something for everyone," Pahrump doesn't try to be anything it's not. And frankly, there's more going on here than you might think.
First Pahrump, Nevada is easy to reach and hard to forget. An hour west of Las Vegas and an hour east of Death Valley National Park, Pahrump is an oasis in the heart of Nevada's desert with a lot of surprises.
Golf
Don't let the dry desert of southern Nevada fool you. Pahrump's golf courses are pristine, green and ready to be played.  Resembling courses found in the town's southern, glitzier neighbor, these courses appeal to novices and advanced players with fast greens, long yardages and par 4s and 3s.
Plus a round or two at these courses are cooler and more affordable with scenic mountain backdrops. Mountain Falls Golf Course and Lakeview Executive Golf Course offer packages, group rates and host tournaments.
Wineries
Wine in the desert? Yes, Pahrump has that too.  That's right, two award-winning wineries. Tantalize your taste buds while taking a tour or just relax while soaking in the contrast. Pahrump Valley Winery was recently voted as the top "Nevada Treasure" in Travel Nevada's "Discover Your Nevada" campaign for the Nevada Commission on Tourism as voted by our travelers. Sanders Family Winery provides an intimate setting allowing you to get up close with the owners and growers of this winery. Take a seat at the bar as the Sanders family serves up tastings, take a stroll or bring a picnic dinner and listen to the live music offered regularly.
Motor Sports
For those looking for adventure on a higher level, how's a racetrack sound? Speed demons take note – there's a place in southern Nevada where you can live out your dream of being a professional racecar driver with no fear of highway patrol or speed limit signs to hold you back. Spring Mountain Motor Sports Ranch offers you a chance to sit behind the wheel of high performance sports car and put the pedal to the metal. Home to the exclusive Ron Fellows Corvette Driving School, Radical Racing School, Lotus Performance Driving School and the SCCA License Recommendation School, control, safety and skill all play into the training. If you're more into watching the races, you can do so from the perch located above the comprehensive country club. Races are offered throughout the year.
Surprised now? Wait, there's more.
Firearms Training
How about the nation's leading firearms training facility? Yes, that's in Pahrump too. Front Sight Firearms Training offers trained self-defense for those that have never fired a weapon to fully trained professionals, and teaches students on how to properly handle a variety of guns – all taught from some of the top instructors in the county. Training and knowledge go hand-in-hand with instruction on safety and defense training, with or without firearms. Courses include firearms training, shotgun, rifle, automatic, tactical scenarios, combat armor, family safety, rope, rappel and climb and private training.
Gaming and Dining
Unlike most places you may visit, a stay in Pahrump offers plenty to do when the sun goes down. Can you say cha-ching? Nevada-style gaming goes 24/7 in this town with options including casinos and gaming offered at our lodging venues including RV resorts. The casinos and resorts also offer a variety of dining options including quick stops, cafes, buffets and tablecloth dinner dining. And when you are ready for a nightcap, you'll find that too along with live music and entertainment.
Rooms and RV Resorts
In addition to a number of lodging properties, Pahrump is an RV'ers paradise with seven options and 1,300 spaces to choose from. RV resorts include Best Western Pahrump Station, Lakeside Casino and RV Resort, Nevada Treasure RV, Preferred RV, RV Ranch Resort, Saddle West Hotel Casino and RV Park and Wine Ridge RV Resort. With pools, lakes, greenery, gaming, dining and even a winery option, finding a place for your RV or motor coach is easy. The hard part is trying to decide where to go.
Day Trips
All this puts you within access to a variety of daytrips. Here are some favorites.
Death Valley National Park:  A hot travel experience, Death Valley National Park is officially named the hottest place on earth. At 282 feet below sea level, it's also the lowest place in the western hemisphere. The drive from Pahrump is just longer than one hour via CA-190 to the west.
Ash Meadows National Wildlife Refuge:  A one hour drive from Pahrump via Bell Vista Road to the northwest will take visitors to Ash Meadows National Wildlife Refuge in Armagosa Valley, Nev. This unique and beautiful refuge is home to rare plants that have not been found anywhere else in the world and nearly 300 species of birds, including swans, have been recorded. Visitors can experience the refuge year-round with boardwalks, bird watching and breathtaking photography opportunities.
Dumont Dunes:  Visitors looking for off-road ATV adventures should take a one-hour drive to the southwest and aim for Dumont Dunes off of CA-127. The distinctive sand dunes are visible from a distance. This open area is an exciting and remote place for off-road vehicles such as motorcycles and ATVs.
Red Rock Canyon:  Less than an hour drive to the southeast will take visitors to Red Rock Canyon where they can enjoy scenic hiking, biking and climbing. Visitors from around the world go to witness the sheer rocks and beautiful scenery of the red canyons.
Tecopa Hot Springs Resort:  About forty minutes to the southwest on NV-160, visitors will find Tecopa Hot Springs. Visitors can soak in naturally hot spring water, which is pumped into comfortable and relaxing soaking tubs. Nothing feels better after days of rigorous adventure in southern Nevada.
Rhyolite, Nevada: Rhyolite Nev. is a historic ghost town about an hour and a half northwest of
Pahrump via US-95. History and mining enthusiasts will enjoy walking amidst the ruins of a once-booming mining town.
Annual Events
Signature annual events include:
●           High Desert Shorts International Film, Art, Wine and Music Festival, May
●           Liberty Festival, July
●           Fall Festival, September
●           Pahrump Wild West Extravaganza, October
●           Grape Stomp Festival, October
●           Art & Sol, October
●           Pahrump Car Shows, April
●           Pahrump Social Powwow, November
For the latest from Pahrump, visit online, sign up for eNews updates, like Visit Pahrump on Facebook or follow on Twitter. Contests and promotions are offered regularly.