×
Marc Diab Project Sponsors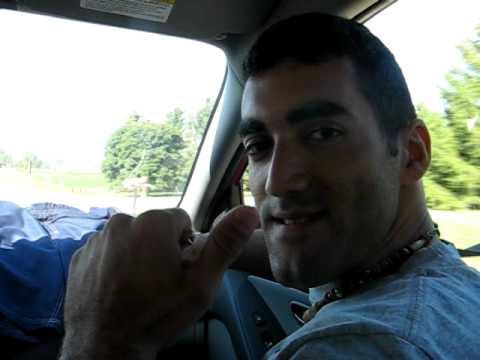 Perry Mack
Marc's Jeep started as a 1998 Jeep TJ with 2.5L 4 cylinder and AX5 5 speed manual transmission, 1.75" coil spacer lift with 33" Goodyear MTR (old tread pattern), the Jeep has no other modifications aside from an aftermarket stereo with amp and sub.  
The project will remain true to Marc's vision with a couple of changes to keep it more street friendly (with his families' consent and support). The only remaining items required will be tires and exhaust.
We would like to thank the following sponsors for providing the following products:
B.A.D. Wheels Eklipse 17 Wheels
BDS 4.5" Long Arm Lift
Warn ZEON 8
MetalCloak Overline Tube fenders and flares
MetalCloak Rocker Rails
Rock Hard 4x4 Parts Ultimate Sports Cage with Sports Cage Floor Mounts, Rear Angle Bars, and Straight Across the Rear Bar
Staang's Fab TJ 8.8 Rear Crate Axle
PRP Seats
Front bumper fabricated by Nova Scotia Jeep Club members Jan and Scott and powder coated by Tri County KustomZ of Yarmouth, Nova Scotia
Bestop Underseat Locking Storage Box and Instatrunk
Line X Hamilton will be spraying the inside of the tub
Advance Adapters Slip Yoke Eliminator donated and installed by Rock Spyder 4x4
Complete Engine Rebuild by Athenia Machine of Hamilton, ON
Custom Airbrushed Paint by MikesGFX.com
Rock Spyder 4x4 is also be taking care of front axle assembly
St. Catharines Freightliner donated LED taillights
Waste Management of Canada donated LED headlights
Off Road Addiction donated replacement mirrors
Canada-Wide Parts and Pat's Driveline donated front axle gears, master install kit, and chromoly axle shafts, as well as, custom driveshafts
Bilstein Shock Absorbers
BDS Suspension
Odyssey Canada by Great Northern Battery Systems has donated an Odyssey Battery
You'll be able to see Marc's Jeep at the following confirmed shows:
Rock Spyder 4x4 Open House - Markham, Ontario - May 5
JeepKings.ca JK101 in Minden, Ontario, May 24 - 26
Tri-City Show and Shine - Guelph, Ontario - June 15
BAJA Show and Shine - Brampton, Ontario - June 22
Canada Jeep Show - Brantford, Ontario - August 10
Moparfest - New Hamburg, Ontario - August 17/18
Mopar Madness - Hanover, Ontario - August 24
If you would like to be involved with the build, can provide components or would like it displayed at your event, please email marcdiabproject@jeepkings.ca.
To fully appreciate what the project means to everyone it has touched take a moment to view some or all the following videos:
Marc's wishes
See you tomorrow
http://youtu.be/SCRORbPlRJo <-- Considered to be Marc's Eulogy for himself, it was the video he asked to have played at his funeral if he did not come home.
If I Should Fall DVD Trailer
If I should Fall - Chapter 10 - Highway of Heroes - (Full Chapter)
http://youtu.be/uK20HcTyCOY (actual chapter from movie starts around 1:45)
Trooper Marc Diab Announcement in House of Commons 
Trooper Marc Diab Announcement in Legislative Assembly of Ontario
Canadian Army NEWS report of Madameek opening