×
Jeff Sicard
A Project to Honour a Hero
×
See You Tomorrow
Marc made this video before he left for Afghanistan. He made it in case he did not come back; to share with his friends and family at his funeral to provide them with comfort. As his title for the video explains - even though Marc has passed on, he is not gone.
×
Jeff Sicard
×
Jeff Sicard
×
Jeff Sicard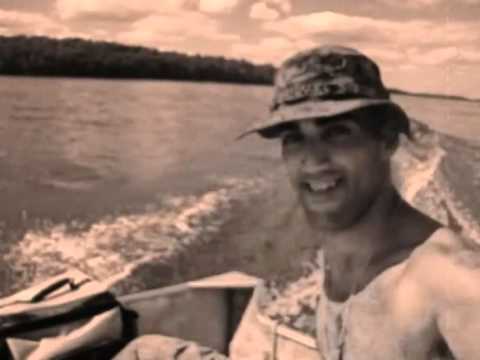 Jeff Sicard
On March 8, 2009, Trooper Marc Diab of the Royal Canadian Dragoons was on patrol in the Kandahar province of Afghanistan when the Light Armoured Vehicle he was traveling in struck an Improvised Explosive Device. Marc was 22 years old and only 2 weeks from coming home when he became the 112th of 158 Canadian soldiers killed in Afghanistan.
Marc's death had a large affect on the members of JeepKings.ca. In March of 2009 a JeepKings.ca member asked for advice on joining the military, Marc (under the username DirtyLeb) was a part of the discussion and explained his experiences, both good and bad. On March 7, 2009, Marc made his final post before losing his life. "Military definitely changed my life for the better." The following day it was announced that Marc had been killed in action.
Before leaving for Afghanistan, Marc made a series of videos for friends and family. These videos were to be viewed only if he did not come home. As an avid Jeep owner and wheeler, one of the videos Marc produced was an explanation of his plans for his Jeep when he came home. Like every Jeep owner and wheeler, Marc wanted to build his Jeep into a more capable vehicle for use on the trails throughout Ontario and beyond.
When JeepKings.ca members were approached to make Marc's dreams come true, they jumped at the opportunity and began a project that would see individuals and companies throughout the off road community come together with the common goal of honouring Marc, as well as building a tribute to all past, present, and future Canadian soldiers. The project had a slow start with donations of parts, money, and time, coming from JeepKings.ca members throughout Ontario.
In October 2012 the project picked up speed, Andrew Ayres of 4WDrive contacted JeepKings.ca to offer assistance with donations for the build. That conversation would lead to many retailers and manufacturers lending their support to the build, making it possible to have the Jeep completed for the 2013 event season. Watch for a future issue of 4WDrive featuring the completed project.
This project would not be possible without the support of 4WDrive, Staang's Fab, MetalCloak, Bestop, Hamilton Line-X, Canada-Wide Parts and Pat's Driveline, Rockhard 4x4 Parts, Athenia Machine, Nova Scotia Jeep Club, B.A.D. Wheels, Warn, BDS Suspension, MikesGFX.com, Bilstein Shock Absorbers, Rubicon Grill, PRP Seats, St. Catharines Freightliner, Waste Management of Canada, Lucky Bear Services Inc., Off Road Addiction, Titan Offroad, Everlast Welders, Odyssey Canada by Great Northern Battery Systems, Canadian Shield 4x4 Outfitters and Rock Spyder 4x4. Along with the corporate support, JeepKings.ca must thank all the individuals who have made monetary donations, as well as, donations of time and/or parts, to the project.